The euphoria and heightened emotions of an Indian wedding reflected in a collection that is at once traditional and modern, befitting the Indian bride.
If you're looking for the best bridal jewellery in Ahmedabad, then you've come to the right place – LW Jewels. When it comes to bridal jewellery, women just want the best for themselves. And why not it's one of the best days of their entire life.
Well, What's an Indian bride without jewellery from LW Jewels? Indian brides are synonymous with beauty and grace. Whereas bridal jewellery is an essential part of the wedding.
It is a dream of every girl to look her best on her wedding day. While she is all gaga over that Sabyasachi lehenga, she is equally concerned about her matching jewellery.  Bridal Jewellery is just more than a piece of jewellery as it is a parcel of both love and sentiments.
Today, the jewellery designs have been changing with the change in tastes of contemporary brides. No matter what you wear on your special day – a lehenga-choli or a saree, the perfect bridal jewellery will act as the perfect combination of culture, elegance and class.
From elegant gold necklaces to glittery diamond earrings, we have everything you need under one roof. Each of our jewellery showcases Indian craftsmanship like no other. Our jewellery is a mirror to the culture a bride belongs to. All our jewellery are offered in 24, 22, and 18 carats.
We create the most beautiful bridal jewelleries showcasing impressive craftsmanship. Our skilled craftsmen have created a wide range of bridal jewellery collections.
There are several bridal jewellery stores in Ahmedabad, but if you're looking for perfection then you must choose us. We, at LW Jewels, work towards perfection and our bridal jewellery will surely make you feel nothing less than a princess on your D-day.
Bridal Rings
A dazzling ring can add that oomph factor to your overall look. We offer a wide range of rings both in gold and diamond.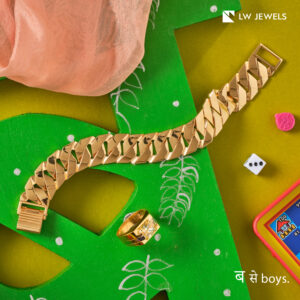 Bridal Bracelets
The most underrated but the most beautiful and delicate piece of jewellery – bracelets. Get the most stunning bracelets to complement your beautiful hands from LW Jewels.
Bridal Necklaces
A Necklace is one of the most ineluctable gem jewellery for the Indian bride. AT LW Jewels, we offer well-crafted and elegant traditional necklaces.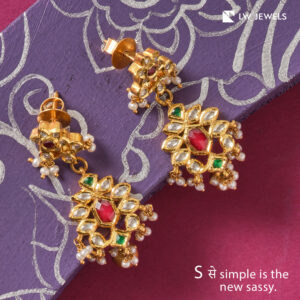 Bridal Earrings
When you're wearing that breathtaking necklace, don't let your ears go bare. Choose beautiful earrings from our collection to match your entire jewellery collection.